W hat do you do if people say you are born with the "mark of the devil," especially in Jamaica where many believe in the spirits of good and evil? If you are Isabella Pigmore (Bella), born with a birthmark so pronounced that she faces ridicule for most of her young life, you feel bad, very bad. Growing up feeling like a freak, Bella clings to the only support she has, her mother. But when her mother dies under mysterious circumstances and she is left alone with her abusive father, Bella suffers dearly at the hands of the man who should protect her.
Leaving her hometown of Clarendon, Jamaica, behind, Bella travels to a new town, hoping to become invisible in a parish where she isn't known by anyone. But once again, the people she should be able to trust betray her in the worst possible way. Bella becomes a pawn in a twisted, treacherous plot with murderous ramification. As her life spirals out of control, will she find the power and resilience to fight for the only thing that now matters in her life? Will Bella be able to rise above her low self esteem to realize that she is beautiful and wonderfully made in the image of God?
Raymond Brown, popularly known as Smooth Suave, is one of Jamaica's biggest drugs lords. With eight children by six baby mommas and counting, he's a player for life. A true baller, he lavishes in his wealth. He's a shot caller with "soldiers" wheeling and dealing all over Jamaica. It's Suave's world, and everyone else just lives in it . . . or so he thinks.
However, his nemesis, King Kong, sees it differently. Rivals since childhood, King Kong is hell-bent on destroying Suave at any cost. As the war over power, drugs, and money intensifies—from Wilton Gardens (Rema) to Arnett Gardens (Jungle)—bodies are dropping like flies, washing the island of paradise in blood.
But it is the murder and kidnapping of two of Suave's loved ones that bring him to his knees. Being framed for murder, hunted by the cops, pursued by his enemies, betrayed by friends, tormented by a horrid secret, and fighting to protect his family and empire, Suave is nearing his breaking point. Yet, he isn't going down without a fight.
Voilà! Suave makes a deal to eradicate his enemies—but if it backfires, it could very well cause him his own life. Then God counteroffers Suave's deal with His own—one that will undoubtedly give Suave the victory he needs but requires him to give up his drug empire and turn his life over to the Lord. With his motto being, "I don't do God," will Suave accept God's deal or take the risk of his own deal?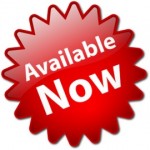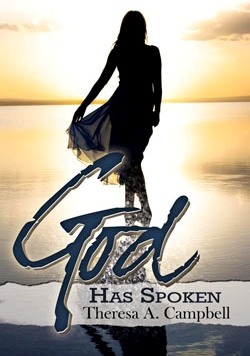 After finding the biological mother who abandoned her as a baby, learning the identity of her birth father and her biological brother, Dupree is left distraught and betrayed. Like a volcano about to erupt, she vows to have nothing to do with her newly discovered family--so help her God! However, if Dupree's mother, Tiny, has anything to say about it, Dupree won't be able to keep that vow.
How does a former teenaged runaway become a wealthy, sophisticated business executive? Tiny's quest for happiness and independence in Kingston, Jamaica, has taken her on a life-altering journey through hell. After a vicious attack and a serious sickness that leaves her fighting for her life in the hospital, Tiny prays for death . . . but then God speaks. Will she listen to His voice? What exactly is He saying?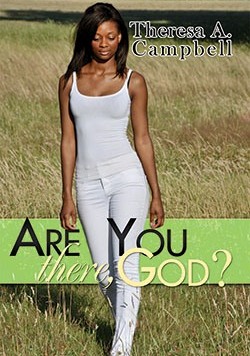 As a young woman in rural Jamaica, Dupree struggles to maintain a home for herself and the ailing aunt who is raising her after she was abandoned by her teenage mother. The effort of life with no electricity, running water, or money often leave Dupree battered and bruised, but she refuses to be defeated. She might have been forced to grow up too fast, but she will not succumb to the wiles of the devil, choosing instead to rely on the power of Almighty God to help her through.
After a brutal attack that takes her to hell and back, Dupree must reach for her inner strength once again to survive. Her journey for a better life leads her to Kingston, a city some people refer to as "Jamaica's Sodom and Gomorrah." There, she sees and experiences things beyond her imagination. Dupree seeks comfort in the arms of her Prince Charming—but he might just be a wolf in sheep's clothing.
Caught up in a web of lies and betrayal, Dupree fights to save her life. In pure desperation, she seeks an answer to her question, "Are you there, God?" Will she be around to hear His response, or will it be too late?